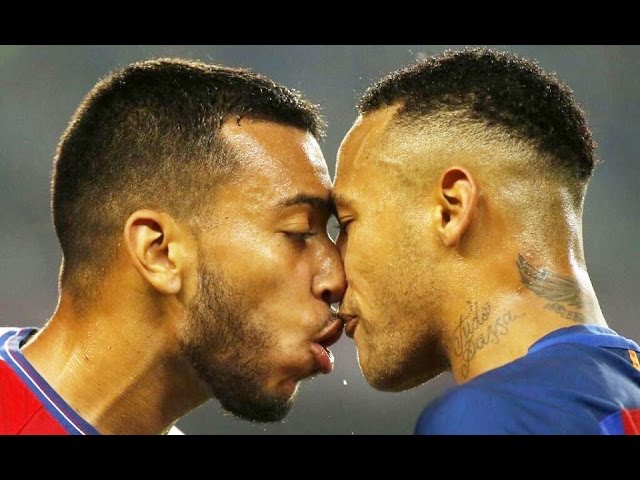 Are your eyes reading the things right? Yes, they are! He is one of the best Players in recent times. He is the name of hope for the Seleção. You can't forget that he is the guy to having the highest transfer value in the world. Brazilians fans are dreaming there Hexa Trophy with their hero.



Video Source: Youtube
Let's come to the other side of the fantasy. If I say you are about to watch 2018 FIFA world cup super flop Neymar drama or Neymar flop in Russia world cup 2018! Why? Here's the possible reason!
2018 FIFA world cup super flop Neymar!
Frequent Injury:
Though it is Unintentional or accidental, you must say that Injury is too frequent for Neymar. Brazil supporters are still sweating with his knee injury. We all saw in the last world cup 2014, Neymar just got out from the squad. Then Brazil lost miserably to Germany in the semi-finals by 7-1.
So it would be too much costly If Tite make any master plan with Neymar and he is out from team because of Injury. It should be mentioned that He is still not 100% okay from his recent injury. This can be a vital cause for Neymar flop in world cup 2018.
Disappears in Big Event:
Can you remind what the biggest match was since Neymar's move to PSG with record 222$ Million? Definitely, it is Real Madrid vs. PSG in the champion's league. You didn't miss that if you a real football fan. Neymar just totally surrendered there and couldn't make a single impact in the match.
Though the expectation of PSG fan was a trophy, he couldn't make it. The ace is roughly criticized because of his poor performance on the match.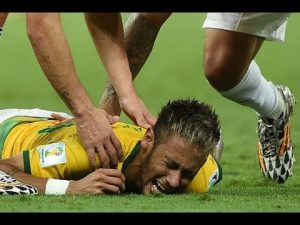 Image Source: Google



Again comes the topic of the World Cup 2014 scenario. He is openly missed in the ground vs. match of Germany. Players might have felt better too if he was there. But unfortunately, he missed. Who knows the story is repeating again or not?
Maintaining Discipline:
It's been a couple of time I watched live Referee booked Neymar. Both the PSG and Barcelona Fans can also remind him booking by the referee. This will bring him out by totally from the ground as well as from the scenario. This is not expected from any of the fans that he is absent or out from the stadium.
Lakes of Creative Midfield:
Brazil is a hot favorite team for Russia World Cup 2018. They have many talented players in the different positions. But if you watch from the deep, you will see the midfield is not that much enriched. The players are experienced. But they are not so much creative and tactical in comparison to Spain, Germany etc.
The success from Yellow jersey will be so tough for Neymar. Because he will fight the selected 32 best teams in the world. The more they forward, the more the opponent team will become stronger. This is not playing with La-Liga or French first class league teams. That's why you are not getting easy chances to perform and score.
The rumor is also loud that end of after this season Neymar is going to join Real Madrid. The speech of Cristiano Ronaldo after champions league Final made it heavier. Because He has already given a touch to end his career in Real Madrid.
Neymar! Again a Drama or a Heroic story
So the performances of Neymar in World Cup 2018 will effect importantly on that transfer. This is time to measure for all either he is a hero or a drama queen. We don't want to watch a 2018 FIFA world cup super flop Neymar series. Every Selecao has a wish that their True leader will lead the team standing in front.
Believe me, I am a Neymar fan too. I don't expect any more drama from him in the stages like the world cup. He is definitely the player to watch in the world cup 2018. What do you think about his upcoming performance?