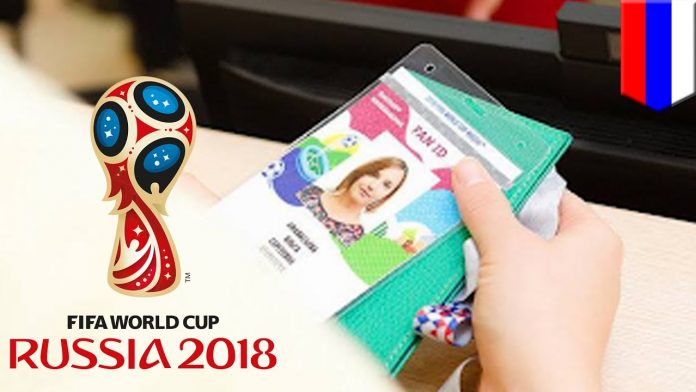 Want to buy FIFA World 2018 Tickets?
There are a few things you must comprehend.
1 – If you are the resident of Russia, you can purchase it from any FIFA Venue Ticketing Centre. Bear in mind, you have to pay in Russian Roubles (RUB).
2 – If you aren't the resident of Russia, you can buy tickets online up until the final Matchday of the competition. Besides, the tickets will be available for purchase in USD.
3 – Are you a disabled person, or a person with limited mobility? There are special tickets dedicated to disabled people. In each stadium, these tickets are limited in number. For that reason, only apply for the special tickets if you truly require them. Besides, remember, the authorities will confirm your eligibility for these tickets. It is pertinent to provide them proof at the entrance of the stadium.
4 – There are four categories of tickets. The first category is for the best seats; these seats are quite expensive. In other two categories, the seats are outside the first zone. They are affordable; anyone can buy it without challenging his pockets. The last category is for the citizens of Russia. The management will confirm your identity before issuing this ticket.
FIFA World Cup 2018 – Tickets
5 – In order to attend matches, you need to have a FAN ID; it is required by Russian legislation. This FAN ID is also known as 'personalized visiting card'. It is specifically helpful for the foreigners, as it gives them the right to the visa-free entrance to Russia. In addition, the best thing is you have to acquire it once; it can be used for all FIFA World Cup matches.
6 – If you want to book tickets online, there is a special process, consist of several stages. You have to provide information like name, date of birth, citizenship, passport number, guest information, and etc. Once your application is approved, you can get the ticket and the FAN ID by mail or at the stadium.
7 – In case you don't perceive how to acquire a ticket at the stadium, there will be hundreds of volunteers. They are trained to assist the visitors and resolve their issues.
8 – It is not allowed to buy tickets through illegal intermediaries. Therefore, don't trust any online auction or unofficial ticket exchange platform.
9 – There is an official 'Hospitality Programme'. Every person gets the Hospitality Programme Package with the guaranteed ticket. It offers prime stadium seat, which gives a great view of the game. Furthermore, you will also relish specific meals free-of-charge.
10 – Method of payment is same for both Russian residents and non-Russian residents – Visa Card. It is the only card which you can use for booking tickets. Besides, if you are buying the ticket through some ticketing center, you can pay cash as well.
For more details or booking tickets online, you can sign up on FIFA official website. It is easy to create free ticketing account.
Moreover, you will have the opportunity to win cool football prizes and much more.