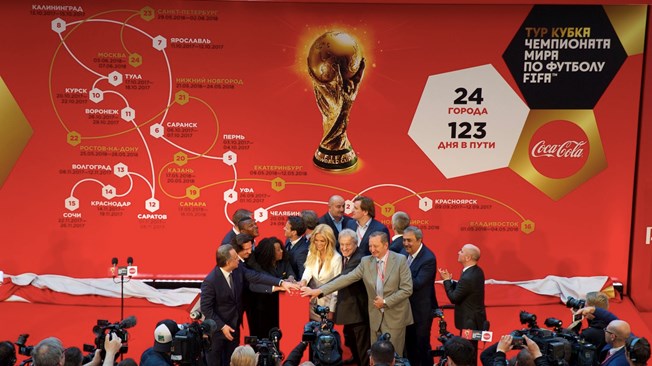 FIFA World Cup trophy tour has become an integral part of the celebration. Every year, there is a promotional trophy tour which traverses the globe before the summer.
Fans across the globe have the chance to meet the iconic trophy each year. Particularly, at the event, they have the opportunity to see the original trophy up close.
In 2018, FIFA and Coca-Cola are planning to take this trophy on its longest journey to date. It will cover more than 46,000 miles during its first 45 days. It will visit 6 continents and 50+ countries. However, it will be a limited engagement experience.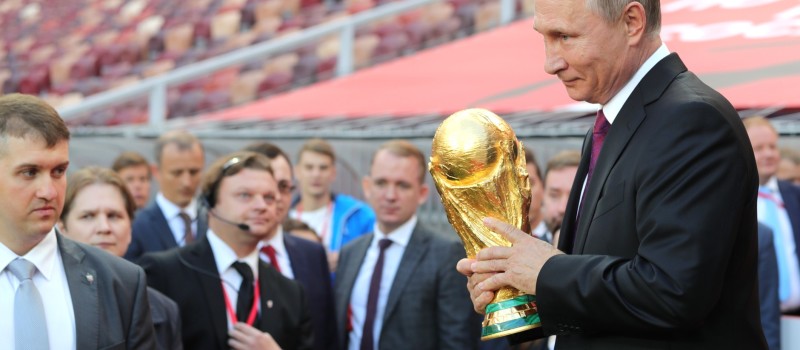 If you want to share the experience, don't forget to get your tickets today. You can witness the planet's greatest trophy with your own eyes.
Though, the tour kicked off in Moscow in 2017, but it went global after December. Trophy will return to its host country, Russia, in May, 2018. Besides, according to statistics, one in three Russians will be able to witness it first-hand, as it will travel to 24 cities across Russia.
Trophy Tour Schedule
This greatest marketing event in the world will help millions of football fans to get ready for FIFA World Cup 2018.
It will start with an official opening ceremony in London on 22nd January 2018. If you are interested in attending the event in your city, we have the official trophy tour dates for you.
Are you ready to pull your socks up? Let's begin…
| | |
| --- | --- |
| Country | Month & Date |
| Colombo | 24th January |
| Lahore | 3rd February |
| Tashkent | 6th February |
| Vienna | 11th February |
| Tel Aviv | 15th February |
| Dubai | 21st February |
| Johannesburg | 1st March |
| Cairo | 15th March |
| Paris | 20th March |
| San Jones | 7th April |
| Mexico City | 13th April |
| New York | 16th April |
| Beijing City | 25th April |
| Shanghai | 26th April |
| Tokyo | 27th April |
| Vladivosto | 1st May |
| Samara | 13th May |
| Saint-Petersburg | 27th May |
| Moscow | 3rd June |
Terms & Conditions
People from all around the world associate FIFA World Cup Trophy with glory. All they want is to have a chance to see this trophy from up-close.
If you are also one of them, there are a few terms & conditions you must comprehend.
 Only the event organizer can issue the ticket.  Your entry can be refused if the ticket has been torn or damaged.  You can't exchange, sell, or transfer the ticket.  It's a one-time opportunity, therefore, re-entry in any case won't be allowed.  Ticket can't be used to enter in any other event.  In case the event is cancelled, there won't be any refund or compensation.  Event managers have the right to change dates/timings.  Any breach or threatening behavior can eject you from the venue.
Concluding Thoughts
In every FIFA World Cup 2018 Trophy Tour Event, you can meet your favorite celebrities. Since, this event always attracts famous football players, actors, and other public figures.
Every event creates a festive atmosphere. You indeed meet up raving fans, make a new friend, and share an unforgettable experience.
So, are you ready to catch a glimpse of the most-recognizable sports icon in the world?