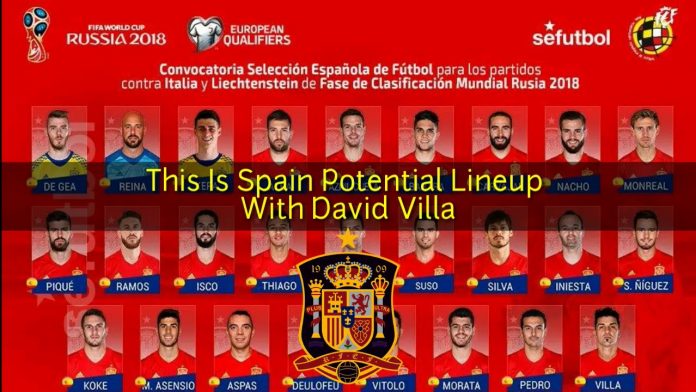 These days, almost all the newspapers and magazines are publishing stories regarding FIFA World Cup 2018. People are getting more and more impatient, as they want to see their favorite superstars in action and wish to see their team lift the World Cup.
However, the Spanish team is becoming the main topic among soccer fans. After their recent matches, it is now considered as one of the top national teams in FIFA World Cup.
Video Sources: Youtube
The Spanish players already comprehend the competitiveness of this tournament, as they were crowned the champions in FIFA World Cup 2010.
FIFA World Cup 2018 – Spain Review
They perceive how to read their opponents and baffle them with sudden attacks. Perhaps, that's why most teams attempt to canvass their strategies first to defend themselves.
Though there are lots of reasons behind their continuous success, the most common factor is 'Incredible Strong Domestic System'. Each player is already trained professionally before stepping inside the international arenas. For that reason, experts also give Spain the status of 'Top Flight Nation', and review its performances all the time.
In this world cup, they have got sturdy competition.
The first match is against the top-notch team, Portugal. Everybody is desperately waiting for that match. It is indeed tough to hold back the excitement.
Both teams are strong and have been playing well.
It is obvious that it won't be lesser than the final match.
Of course, everyone already knows the fact that Spain has beaten Portugal on the way to win FIFA World Cup 2010. But, this time, in the FIFA World Cup 2018, it is pertinent to stay alert for the Spanish players, as Portugal is playing with the right mind and patience.
Even if they get a little jittery, the result can be shocking for them.
But, Portugal isn't the only teams. There are lots of other powerful teams that can test their latent talents and perhaps push them into disillusionment.
Spain's manner of playing won't trouble them though, as far as we believe. They have aggression and patience, and they comprehend how to play those cards and have upper-hand in every duel.
Video Sources: Youtube
Therefore, they're regarded as the most fearsome team too; they have faced many troublesome teams recently and learned how to face them with zeal.
We know there are decades of issues that never allowed Spain to become the dominant force in the world of football. But, they aren't the underachievers anymore.
They have so many gifted players who have supremacy in their hands. For example, players like Jose Callejon, Aleix Vidal, Denis Suarez, Ander Herrera, and Adrian Lopez always have the grip of the game in their hands. They are bold in execution and stay top of their game.
The supporters of this team are also seeing the silver lining, at least on the surface. They think Spain is again going to dominate each game and win the 2018 World Cup.
Can it happen?
Well, all we have to do is to wait and see.
is it Spain potential line up!!