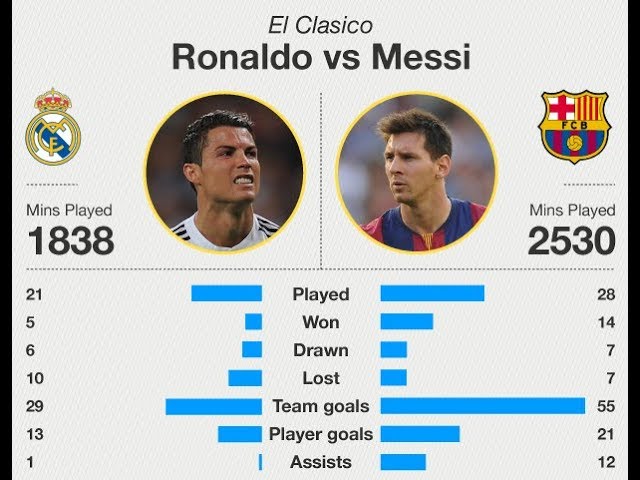 The Ronaldo-Messi rivalry is known all over the world. They are the kings in the football arena and play their every match as it is their only day.
FIFA World Cup 2018-Cristiano Ronaldo VS Lionel Messi
Once they are on the field, their opponents start feeling their effects in minutes. They spellbind everyone with exceptional techniques and lead fans to irregular heart rhythms.
As the FIFA World Cup, 2018 is less than a month away, the atmosphere between their fans is getting tense. There are never-ending debates regarding who is the best and who can top the charts in this world cup. If you are also interested in this debate, allow us to reveal some statistics and show you what you can expect from both players in this world cup.
Cristiano Ronaldo
This Portuguese player is one of the most dominant forces in football.
He plays as a forward for Real Madrid and the Portugal national team.
Ronaldo has a free-reined attacking style that captures the heart of many fans. He was just 16 years old when Manchester paid him over 14 million U.S. dollars. This deal changed his life; it gave him a kick to fight in the field with passion.
And, this thing increased his admirers on a grand scale.
Now, the question is, can he make an impact in the FIFA World Cup 2018? Well, the answer is a big 'Yes'. We can feel the enthusiasm in his veins. Even after taking the crown of captaincy, he plays like a 16-year-old, with the same zeal and zest.
Experts believe that he has an uncanny ability to score goals from one-fourth of a chance. And, this can work in favor of Portugal and flood their opponents with the rush of panic.
Lionel Messi
Lionel Messi provides absolute moments of magic for his fans all over the world.
This Argentinean soccer player plays as a forward for Barcelona Club and Argentina national team. He is also the second-most goalscorer of all time in UEFA Champions League and European Cup.
Is he better than Cristiano Ronaldo?
Both players are capable of spectacular things on the ball. However, experts believe that Ronaldo is miles ahead in athletic and physical abilities. He is a complete player. On the other hand, Lionel Messi possesses incredible skills (better than Ronaldo) in key areas.
For example, when it comes to close control, dribbling, and agility, he is a lot better and clever than Ronaldo. This ability makes him tilt the balance in favor of his team.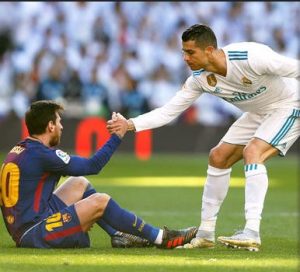 Apart from this, the goal-to-game ratio of Cristiano Ronaldo is 1.045. But, Messi stands at 0.85. It shows, if we see the performance of both players, on the whole, Cristiano Ronaldo is a tad better than Lionel Messi.
However, the finishing skills of Messi can make him a superstar too in this world cup.
Concluding Thoughts
Cristiano Ronaldo definitely has an edge over Lionel Messi. But, in this world cup, anyone can outrun the other. We can't solely rely on the statistics.
If one is about ability, the other one is about accuracy.