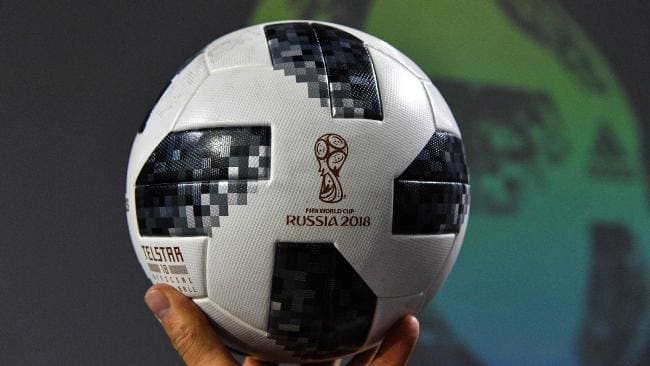 Who made 2018 world cup ball?
Ans: Pakistan
2018 world cup ball made by Pakistan. It is surprising to hear. Pakistan the 198th ranked team manages to make the ball. It is true that it was supposed to make by European. As we know, football is much famous to the European.



2018 world cup ball made by Pakistan selected by FIFA. In fact, ADIDAS soccer ball sponsored the world cup 2018 official ball. Surely, Pakistani spectators are overwhelmed. Really it is a great honor for any nation.
Russian Ambassador to Pakistan Alexey Dedov said his country will be using Footballs manufactured in the Pakistani city of Sialkot for the 2018 FIFA World Cup tournament scheduled to be held in Russia this summer, Express Tribune reported on Sunday.
It is true, Pakistan government will be happy as well. It is a matter of pride to be the host of responsibilities of any global tournament. Basically, 2018 world cup ball is directed and made by the company name Forward sports. 
The chairman of the company is jolly. He quoted with a jolly mind that,
Khawaja Masood, the chairman of the company, told Anadolu Agency."This is an honor for us, that we are going to provide footballs for the world cup once again. We are very excited to meet this challenge.
Generally, any of the company will be charmed to be a part of FIFA. Likely, Forward sports are, as they made the 2018 world cup ball. 
To be honest, 2018 world cup ball is made thermo bonded. Previously, the ball was made by stitching with the hand. But nowadays the culture has been changed. And it is for sure that, 2018 world cup ball will not use the previous method.
Till now it is not sure that how much balls are produced. Due to some security problem, it is not published. The chairman of the company Khawaja added,



       My firm produced a total of 700,000 footballs a month.
Further, the Husnain Cheema, president of the Pakistan Sports Goods Association added,
The country will export around 10 million footballs across the world this year.
Though, we are concern about the supporting team. But, 2018 world cup ball with which the battle will be held. We need to concern about those subject too. It is a great news for the Asian supporters. As Pakistan is hosting the responsibilities for making the ball.
"Pakistan is one of the most renowned countries in the world in the manufacture of sports equipment," Dedov was quoted as saying.
Lastly, hope Pakistan will be the successor to provide the ball. And they could continue to be a part of world cup history. Surely, Pakistanis are delighted to have such opportunity to make 2018 world cup ball.
And hopefully, the spectators will enjoy with their full. Besides, the host Russia will be successful in hosting the 2018 world cup. Moreover, we expect a successful tournament arranged by FIFA.